Preventing Problematic Substance Use Through Positive Youth Development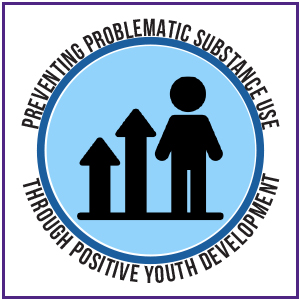 School administrators and educators have long had concerns about their students' substance use. The recent legalization of non-medical cannabis, the ongoing opioid crisis, and growing attention to the costly social and health harms associated with alcohol use have intensified discussions within the education system on the role of schools in addressing problematic substance use. Since youth are at a greater risk of experiencing certain social and health consequences associated with problematic substance use, school administrators, educators and other members of school communities have a vested interest in supporting students through school-based prevention efforts.
Traditional approaches to achieving this goal have centred on increasing youths' understanding of the health risks associated with substance use. While having open, nonjudgmental conversations about substance use and sharing balanced, evidence-based information on its potential risks are critically important, there is evidence that these efforts are largely ineffective in isolation. Problematic substance use is complex and shaped by numerous factors that can make youth more likely to use substances in ways that are harmful, including having poor mental health, limited social support, and experiences of adversity, trauma, violence and abuse. Interventions focused solely on communicating risks do not reflect this complexity or the diversity of youths' experiences.
School-based efforts to enhance youths' well-being and promote positive youth development are an important complement to traditional health education. The role of school administrators and educators in ensuring students are safe, supported and ready to learn has long been appreciated. There is a growing awareness of how healthy school communities that support positive youth development can also have a major protective influence against problematic substance use, poor mental health, bullying and violence.
The Centre for School Mental Health at Western University and the Public Health Agency of Canada have partnered to develop a series of resources for school communities to promote positive youth development through school-based initiatives. Following an extensive literature review and consultations from diverse
stakeholders (i.e., representing educators, principals, mental health organizations, researchers, and government organizations), three key themes emerged to guide the development of these resources: (1) promoting well-being, (2) creating welcoming environments, and (3) effective programming.

Source: https://www.csmh.uwo.ca/research/positive-youth-development.html